Customers are resourceful. Most try to find information or solve problems on their own before reaching out for help. 67% of customers prefer to use self-service options instead of speaking with a company representative. That's why Sam Media launched it's latest innovation, Checksubscription.com, a selfcare portal that allows users to view, manage and cancel their subscriptions conveniently.
We have designed and developed this portal after spending extensive time researching customer needs and understanding their requirements for a time efficient yet simple and easy one-stop platform offering customer support. Below we will show you how it works:
Step 1:
User provides their mobile number.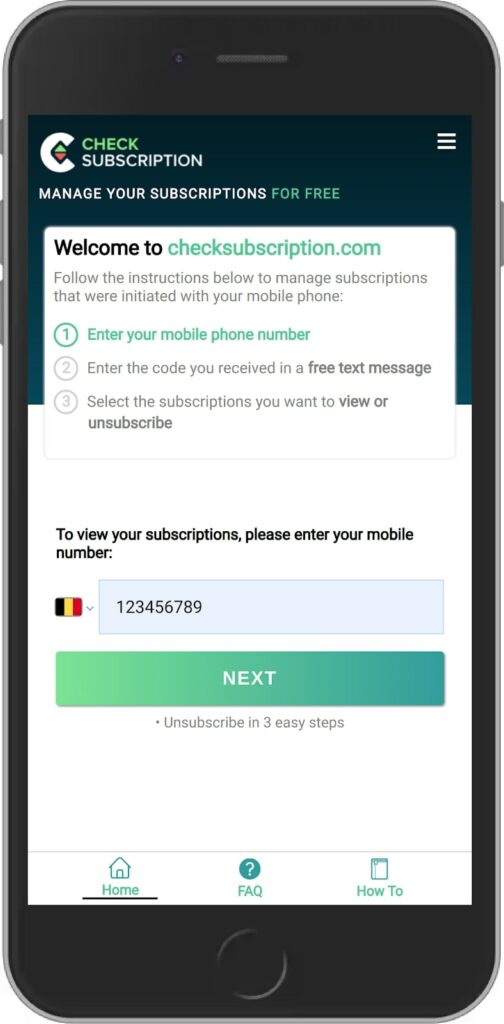 Step 2:
To verify their mobile number, a 6-digit code is sent to them by SMS.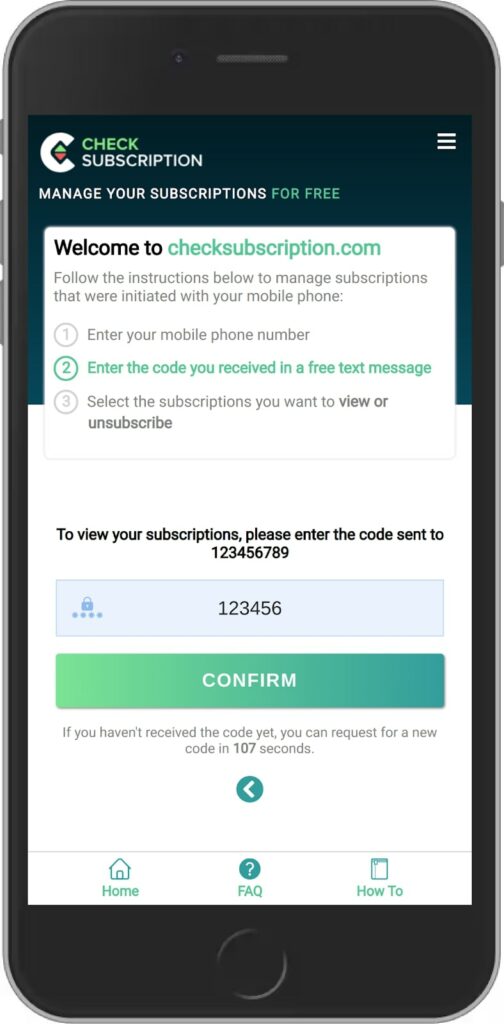 Step 3:
Once user is verified successfully, their active subscription details are shown and they are provided with options to manage or cancel subscriptions.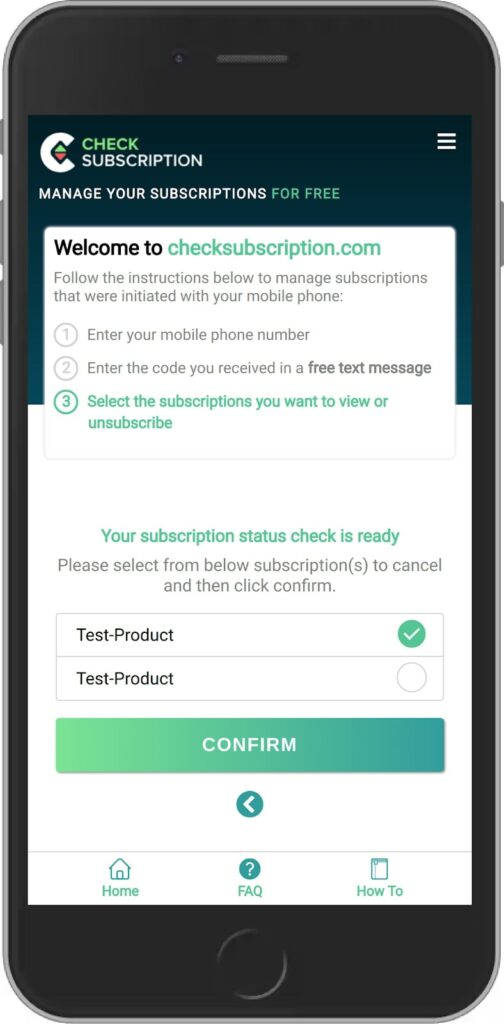 After the users are unsubscribed, they are given an option to provide feedback.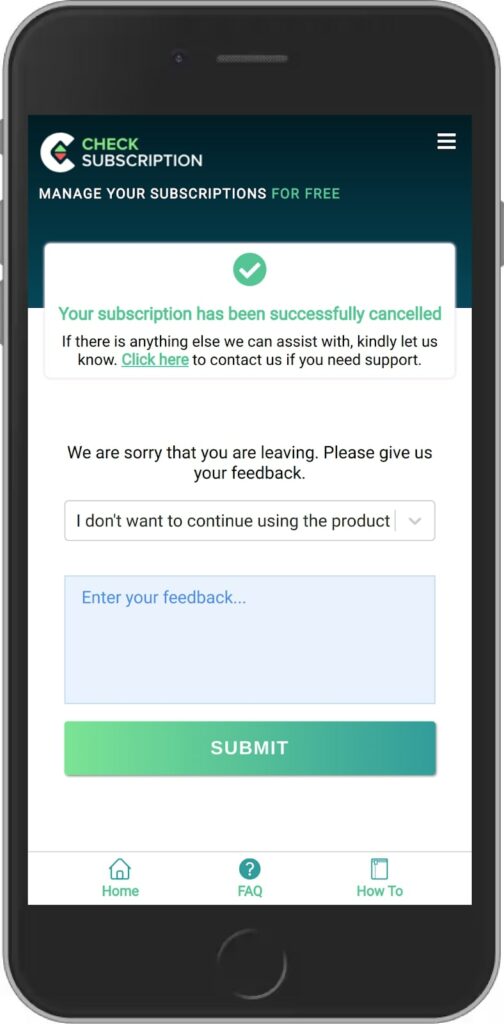 Our FAQ pages can help to resolve some common queries of the user.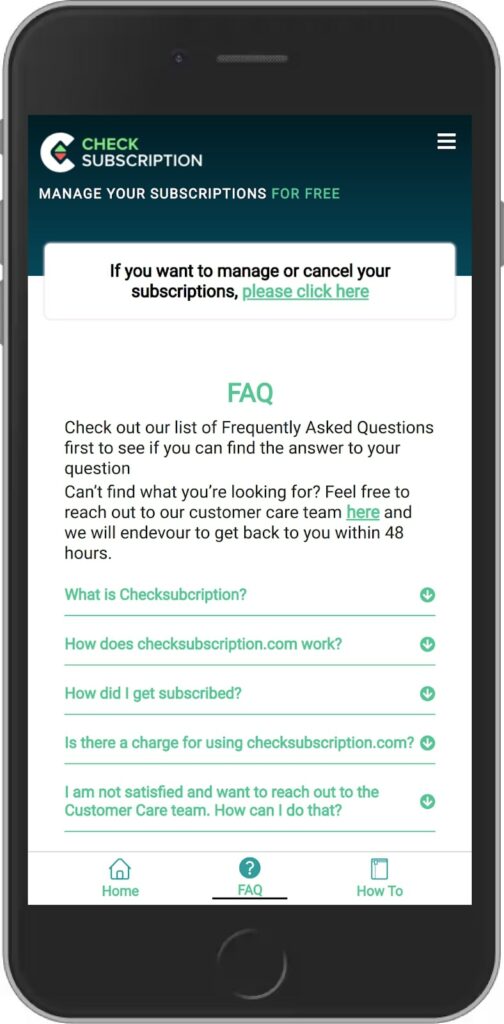 Our How To page helps users to understand the process of unsubscribing using Checksubscription.com.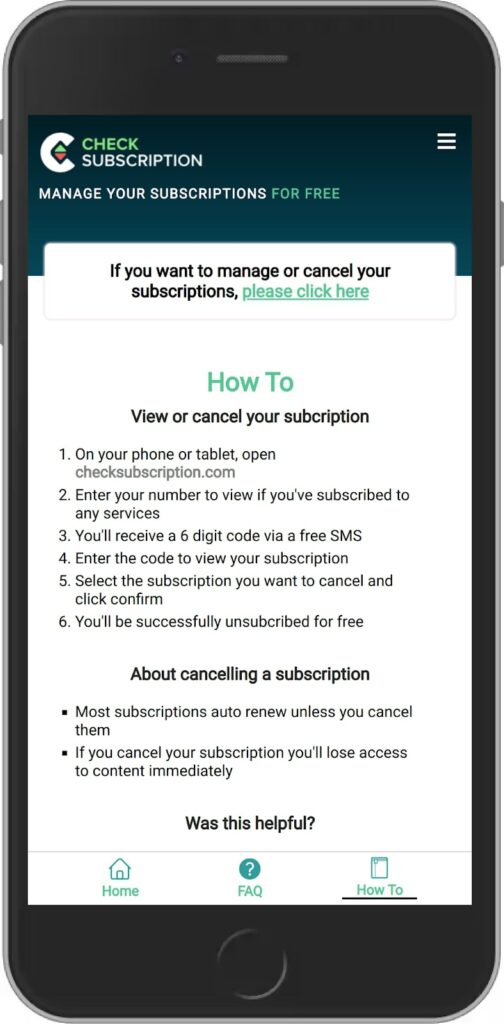 Users can contact us to resolve any additional unresolved queries.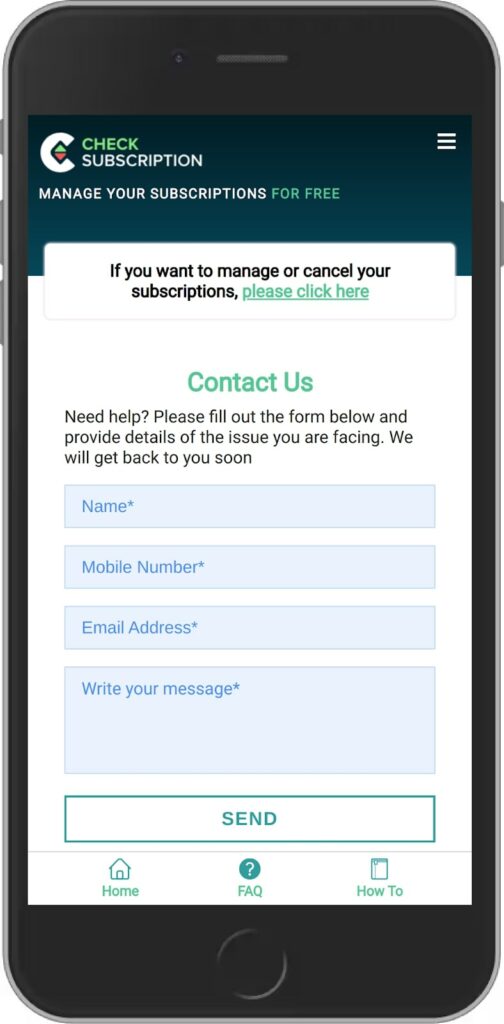 Our self-service portal is available in multiple languages.