Grow your audience with

SAM POWER
We unlock new markets with alternative payment methods and multi platform compatibility.
Our experienced media buy team knows how to reach millions of consumers, while we have a strong focus on data science in order to improve user experience and to track down fraudulent activities.
We believe in true partnerships that accelerate joint success. Contact us to get started.
Check out some of our award winning products!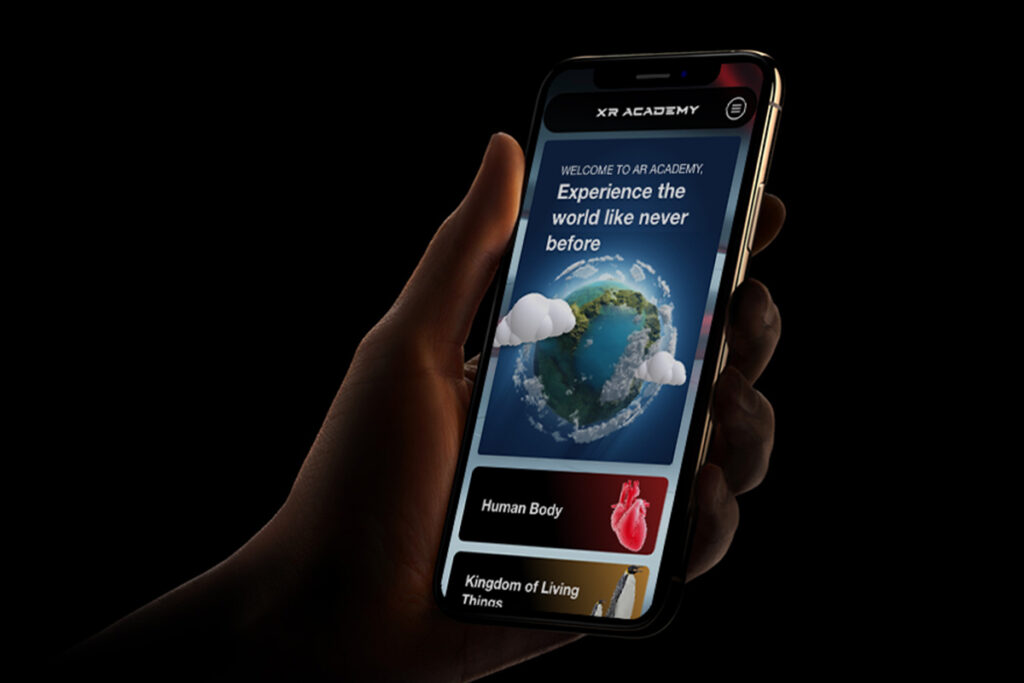 Holozonia is the first service that offers a wide range of VR and AR content in one place. One single subscription will enable end-users to enjoy premium VR Streaming, AR games, spatial music, 360 fitness, and education in 3D, VR, and AR. All of this is offered in one metaverse and can be accessed from a smartphone's browser anywhere and anytime. It is compatible with all mobile web browsers.
XR Academy enables consumers to explore a wide range of immersive, high-quality educational content. The product is the result of a diverse team from all over the world, coming together with a shared mission to transform learning experiences with the latest technologies, and to overcome the two main challenges in VR education today: the lack of high-quality content, and the availability of VR headsets.
Browse a virtual world like you've never seen before. BeyondVR offers just the right amount of Virtual Reality games, combined with strong engaging elements. Users receive a daily gift and can earn gems to unlock even more games. All they need is a smartphone. The engagement rate of this product is 78%. It also shows a retention rate of 63% after 2 months.
Mobio360 is a virtual reality streaming content service offering access to hundreds of fully immersive digital experiences, from guided tours of more than fifty world cities, to adrenaline-fueled extreme sports and activities in hundreds of exotic locations. In 2021 Mobio360 won a Meffy Award in the category Richer Mobile Customer Engagement.
STRIKER gives fans the opportunity to predict match-results and show off their skills by moving up the global leaderboard. Fans can also enjoy real time live score updates, match summaries, highlights, video, clubs history, after match player
interviews, predictions,
trophies and much more!
Set your goals and elevate your level with MobioFIT, the mobile personal trainer that helps you reach your fitness goals with expertly designed workouts. Improve your movement quality and flexibility with active sessions, and complement your routine with in-depth nutrition and wellness guidance.
Kidstopia offers a creative and engaging way to learn. It's a smart playground where kids can easily learn numbers, letters and words while having lots of fun. Watch the best cartoons and learn and play with entertaining sounds and visuals how to pronounce words or practice counting.